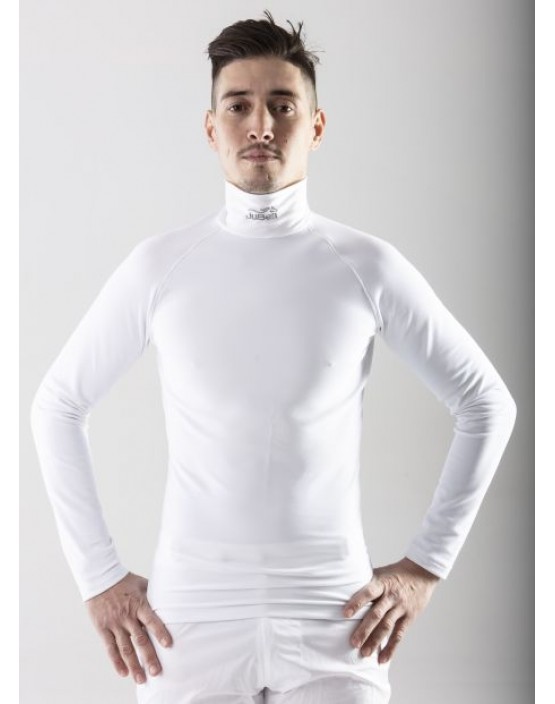 JuBea AeroTech Winter Compression Top
From £49.95 (inc. VAT) £41.63 (ex. VAT)
---
JuBea's AeroTech Winter Compression Top is an essential for every jockey who rides on the colder days. Made of smooth, lightweight 4-way stretch fabric lined with fleece for extra warmth. 
Features:
Toasty warm
Great compression
Breathable
Thermal comfort
Raglan sleeves for an enhanced fit.
Made in Italy.
You may also be interested in…
The wool blend of Woof's Winter socks makes them naturally thermal with a padded foot for extra comfort. Designed to be worn under riding boots, these socks benefit from an elasticated ankle and instep for an engineered precision fit. Feature..
From £18.00 (inc. VAT) £15.00 (ex. VAT)
Fleece gilet ideal for layering in a classic country style. Navy only. ..
From £36.99 (inc. VAT) £30.83 (ex. VAT)
Super smart National Hunt leather race boots from Sergio Grasso with a red patent hunting top. Features: Elastic gusset Reinforced heel and toe Padded ankle Rear zip Ultra light sole.   ..
From £190.00 (inc. VAT) £158.33 (ex. VAT)
Customer Reviews
Write A Review