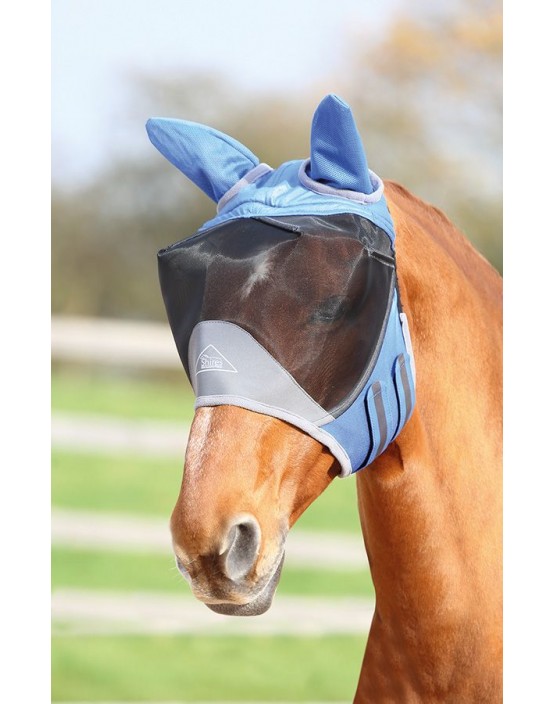 Shires Deluxe Fly Mask with Ears
From £18.99 (inc. VAT) £15.83 (ex. VAT)
---
Ideal for sensitive horses, this fine mesh fly mask is lifted away from the face by a combination of reinforced darts and fleecy padding at the seams for enhanced comfort. One of our best sellers.
Features:
Airstream fabric protects ears
Fleece padding along the seams ensures a snug fit and lifts the mask away from the eyes
Elastic over poll for improved fit
Touch close adjustable safety straps
UV protection – mesh provides 60+% UV protection (May diminish over time.).
Customer Reviews
Write A Review