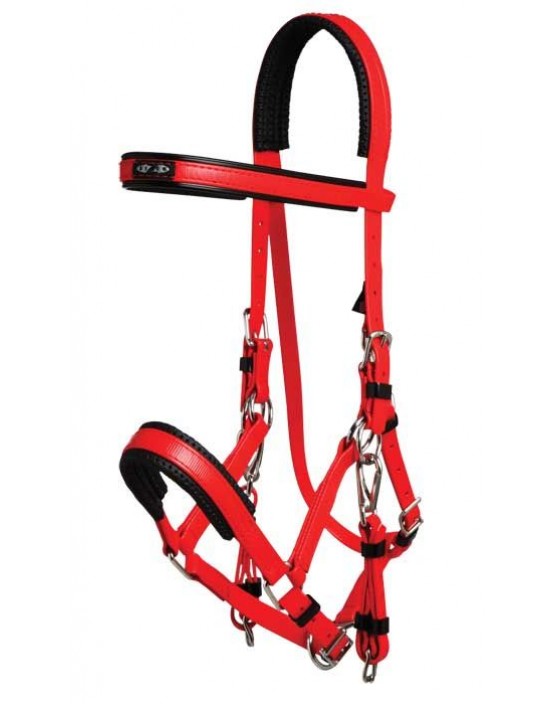 Zilco Marathon Bridle
From £66.99 (inc. VAT) £55.83 (ex. VAT)
---
The Marathon Bridle is a more traditional halter/bridle combination, with an adjustable throatlash and noseband. It features quick release snaps on the cheek straps to allow easy conversion from bridle to halter.
The Zilco Arab size has been designed to fit Arabian type horses, however this bridle offers enough adjustment to fit some larger horses. For larger European type horses, the Full Size Marathon bridle will adjust to an Extra Full size.
This model offers comfort padding on the poll and nose, and features all stainless steel fittings.
Customer Reviews
Write A Review