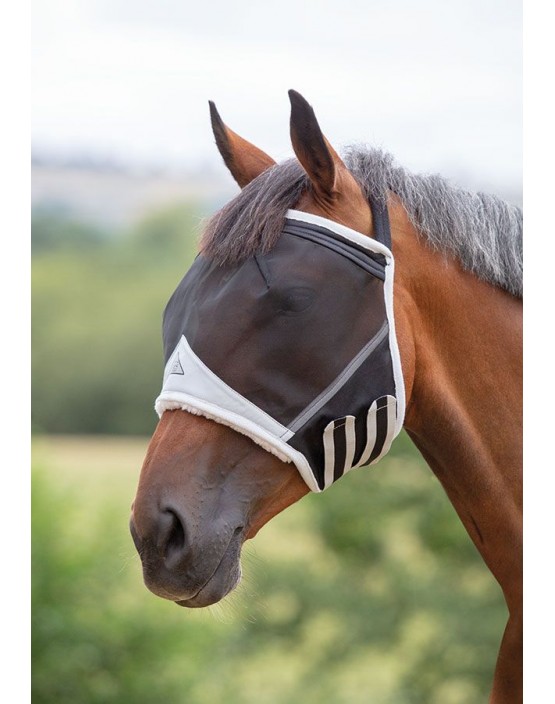 Shires Fine Mesh Earless Fly Mask
From £15.99 (inc. VAT) £13.33 (ex. VAT)
---
A fine mesh fly mask that keeps out midges and small flies but keeps the ears and poll free, making it particularly good for horses that dislike their ears being touched or for traditional show ponies with a lot of mane.
Features:
Fleece padding along the seams ensures a snug fit and lifts the mask away from the eyes
Secures with adjustable touch close safety straps
Mesh provides UV protection – 60+% UV protection (May diminish over time.).
Customer Reviews
Write A Review