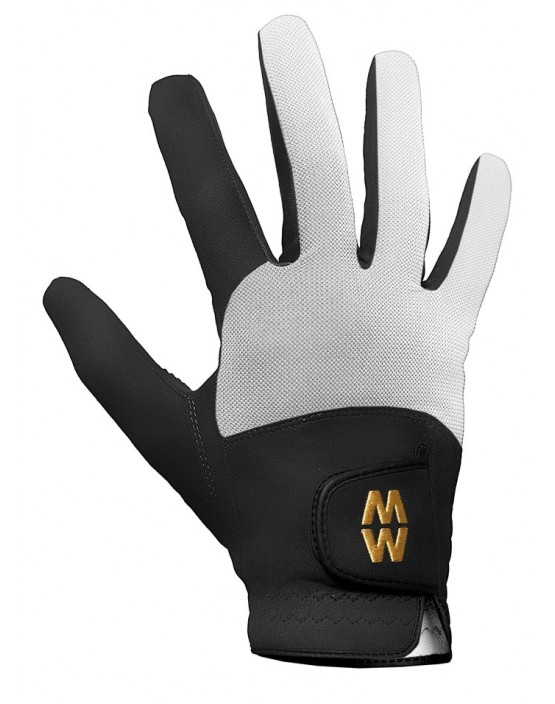 MacWet Short Mesh Sports Gloves
From £32.50 (inc. VAT) £27.08 (ex. VAT)
---
All grip and no slip - these MacWet Aquatec ® gloves have the great grip so crucial for horse riding. Even in the wettest conditions MacWet gloves will give you 100% grip so your performance isn't hindered. The short glove finishes at the wrist and has a thick elasticated cuff for a secure fit. The glove fastens easily using a durable Velcro strap. Designed to aid circulation of airflow around the hand, these gloves are perfect for warmer weather.
65% Polyamide 31% Polyurethane 4% Elastane
1 pair pack
Thick elasticated cuff with Velcro fastening, glove rests at the wrist
Lightweight sports glove
Soft, mesh covered finish
Made from unique Aquatec ® material
To work out your size, measure in cm around your knuckles (excluding the thumb) using a tape measure. Your measurement correlates to the glove sizes so 8cm = size 8. Note: A size 7 (7cm) is considered a ladies medium, a size 8 (8cm) is considered a mens medium.
More Images

Customer Reviews
Write A Review