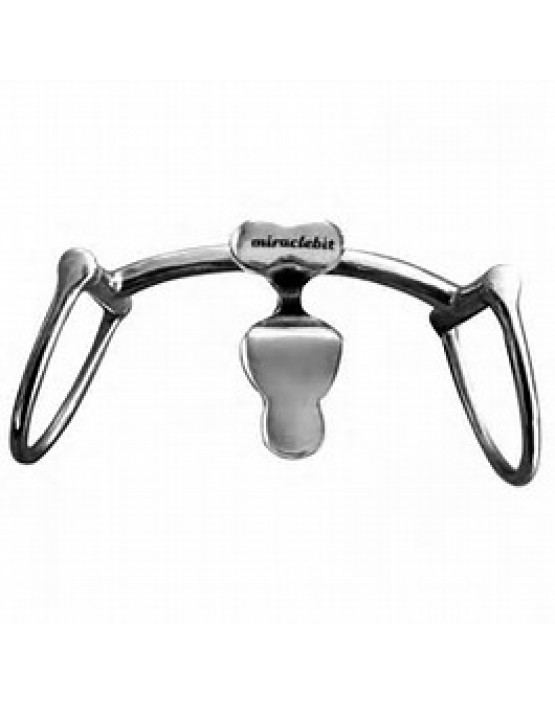 Miracle Bit Style B
From £79.95 (inc. VAT) £66.63 (ex. VAT)
---
The new unique, safe and comfortable Miracle Bit lies gently across the tongue and under the bit joint preventing the bit from pinching the tongue ensuring "no more pain". The back section of the bit prevents the horse getting its tongue over the bit. The plate also prevents the bit pulling through the horses mouth. Keep your horse happy and content while ensuring that a proper tongue position is achieved from the beginning.
Miracle Bit can also help prevent bleeding (EIPH) during exercise - induced pulmonary hemorrhage often occurs from a horse getting his tongue over the bit and the ensuing stress can cause bleeding. Miracle Bit eliminates this phase.
Style B Features:
D-snaffle used mainly in high performance horses particularly thoroughbreds
Stainless Steel
Better oxygen intake allowing the horse to go faster
Improves respitory abnormal noise
Relaxes the horse
Reduces bit pressure.
Customer Reviews
Write A Review