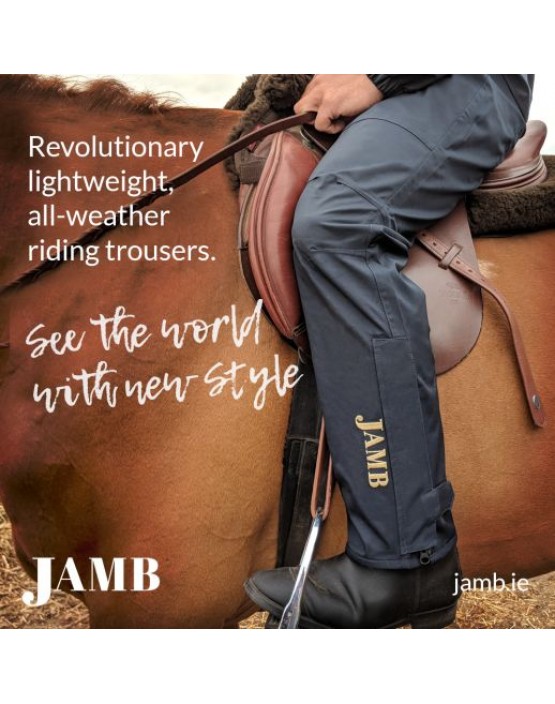 PC Racewear JAMB All Weather Riding Trousers
From £124.99 (inc. VAT) £104.16 (ex. VAT)
---
Revolutionary and lightweight, Paul Carberry's new JAMB all weather riding trousers are drawing attention for all the right reasons.
Performance testing by top sports professionals has validated the confidence behind this new revolutionary fabric.

Features:
Waterproof and breathable outer
Lightweight interior
Embossed popper buttons
Embroidered 'Jamb' logo
Waterproof zip
Navy
**Free PC Racewear beanie with every order of PC Racewear clothing placed at EJ Wicks!**
Note: One beanie per order.
Customer Reviews
Write A Review