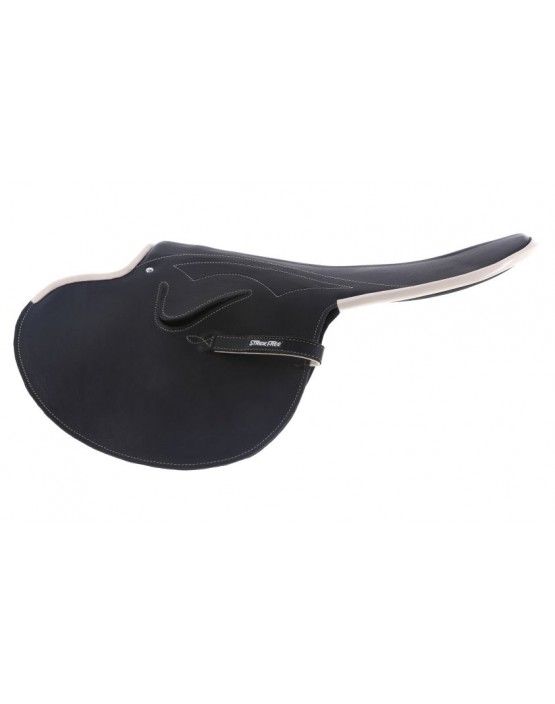 Stride Free Forward Cut Race Saddle
From £385.00 (inc. VAT) £320.83 (ex. VAT)
---
The Stride Free forward cut Race saddle is designed to free up a horse's shoulders to allow for a more fluid stride. The use of goat leather makes the saddle lighter and integrated weight pockets means there is no need for an additional weight cloth.
Features:
Revolutionary TREE which lays flat on either side of the withers, not cutting down into the shoulder like conventional trees
Wide panels for spinal clearance
Increased freedom of shoulder movement
Lengthened stride
Large load bearing area, as the tree is a weight dispersing flat panel for a flexible fit
Made of goat leather which is naturally lighter
Non-slip under
Weight pockets integrated into the saddle
Designed and made in Australia by Peter Horobin Saddlery
BETA trade show award 2014
To find out more search for 'Stride Free Racing' on Youtube.
More Images

Customer Reviews
Write A Review